Drop wire drawing
Sag of drop wire not to exceeded 0.4m for 40m / less pole span, sag of 0.7m between 40-50m pole span.
Drop wire connectors

<500m – No joints
>500m-One joint with drop wire connectors

C hook to be fixed firmly at suitable place and drop wire to be stabled on the wall by cleats at 1m interval up to discharger.
Terminating in to FDB
1.Fiber drop wire must be terminated with FAC connector.
2.Adequate Drop wire coil must be keep into FDP.
3.Customers phone number must be properly written in FDP card with relevant port.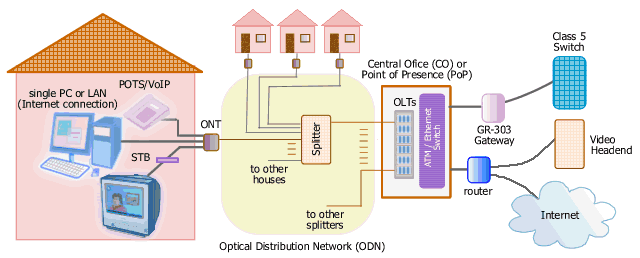 Drop wire drawing
1.Sag of Drop wire not exceed 04.m for 40m less pole span.
2.Sag of 0.7m between 4050m pole span
3.WHITE COLORED Retainers must be used and properly fixed into L-Hooks.
4.C-hook to be fixed firmly at suitable place and drop wire to be covered by flexible conduit or spiral
5.Drop wire clearance from foliage must be not less than 1 m
6.Drop wire bends should comply with G.657A2/G.652.D
7.If the drop wire length exceeds 500m, 15m coil should keep in every 500m
Demarcation box (Drop box) placing
Should firmly mounted on to the outer wall at 1.5m- 2.0m
External fiber wire (to and from demarcation box neatly installed within a protective casing/ with an appropriate protection on the outer wall
Outdoor (G.652D) and indoor (G.657A2) fiber wires properly spliced and arranged within demarcation box/Same outdoor fiber wire (G.657A2) used as indoor fiber wire and properly passed through demarcation box without splicing
2m-5m coil must be kept inside the demarcation box
No FAC connectors, SC/UPC adaptors to be accommodated inside demarcation box
Internal wire
1.Fiber wire properly taken from outside to inside of house over the wall within a protective casing/conduit.
2.Internal wiring neatly done inside house within a protective casingwith an appropriate protection using a self-adhesive fiber wire according to the customeer awareness/agreement.
3.Internal wire must comply with G657.A2 standard.
4.Appropriate Spiral or flexible conduit must use for cover the bends.
FAC connector assembly
1.SC/UPC connector must be used
2.Connector/Adapter must be Blue in color.
3.Fiber insertion loss<0.5db
4.FAC Connector used inside the FDP to terminating the Outdoor wire
5.FAC Connector used inside the Rosetet to terminating Indoor drop wire
.6.Should follow the instruction manual, proper tools provided by manufacturer.
ONT Placing
1.ONT must be paced in a proper locations where connectivity for the instruments can obtained easily and less interface from other wi-fi signals.
2.ONT must be fixed 1m from ground level.
3.Patch code neatly arranged and protected.
4.ONT must be fixed in a way the ports of the ONT headed downwards.
Rosette box placing.
1.FIBER rossette properly fixed onto the inner wall at the appropriate place.
2.FAC properly connected to fiber within fiber rosstte.
3.Fiber properly arranged with in Fiber rossete.
4.SC/UPC Adaptor must be placed within fiber rosette.
5.No splicing to be accommodated inside rosette
Power Loss Calculation
1.Fiber authenticaution loss -v0.27db per km for 1490nm.
2.Splicing – 0.1db
3.SC/UPC Adapter – 0.3db
4.Field Assembly connector(FAC) – 0.5db
Fiber New Connection installation
1.Cat 5e cables need to be clipped within 30cm intervals horizontally and 40cm vertically.
2.Need to be filled Supplementary from through customers for more than 20m cat 5e cable usages and hand over to relevant OPMC.
3.Correct any quality issues observed during installation of connection
Rosset box placing
1.For screw type terminal wire to be terminated in clock wise manner.
2.Rossette to be fixed on the wall vertically and at a minimum of 0.5m above the ground level and no excess internal should be allowed
Earthing
1.Earth rod to be completely buried 50cm below the ground and earth wire to be connected to the discharger staright without allowing any excess spiral wire .
2.Also earth wire should be joint free.
Power Testing
1.Get the reading from the proper port at FDP.
2.Get the reading from the rossete
3.Different between the readings will be the actual power loss.
E.g.:- R1 – R2